Term 4 2022
Online Classical Drawing Techniques
Dates: Fridays 14th October – 9th December
Morning session – 9:00 am to 12:30 pm
Afternoon session – 1:30 pm – 5:00 pm
Optional end of term in person session – 16th December 12:00 – 2:00 pm
Cost: $600 (plus $30 if attending the in person session at the end of term)
This class looks at a whole range of classical drawing principles, from measuring and rendering form, to composition and understanding of tone. The idea is to practice and refine classical techniques over the term, rather than change style and materials every week. We'll be working only in dry media (pencil, charcoal or conte) and will work towards producing polished tonal drawings using a range of classical principles with each student selecting the ones that they prefer.
We will discuss the three methods of applying tone (graining, stumping and hatching) and look at the ways they might be used in combination. Focusing on the tonal rendering of form, we'll look in depth at the role and position of the lights, halftones and shadows. We'll discuss the differences in the use of red and black chalks and different coloured toned grounds and work on a three step process to a finished drawing.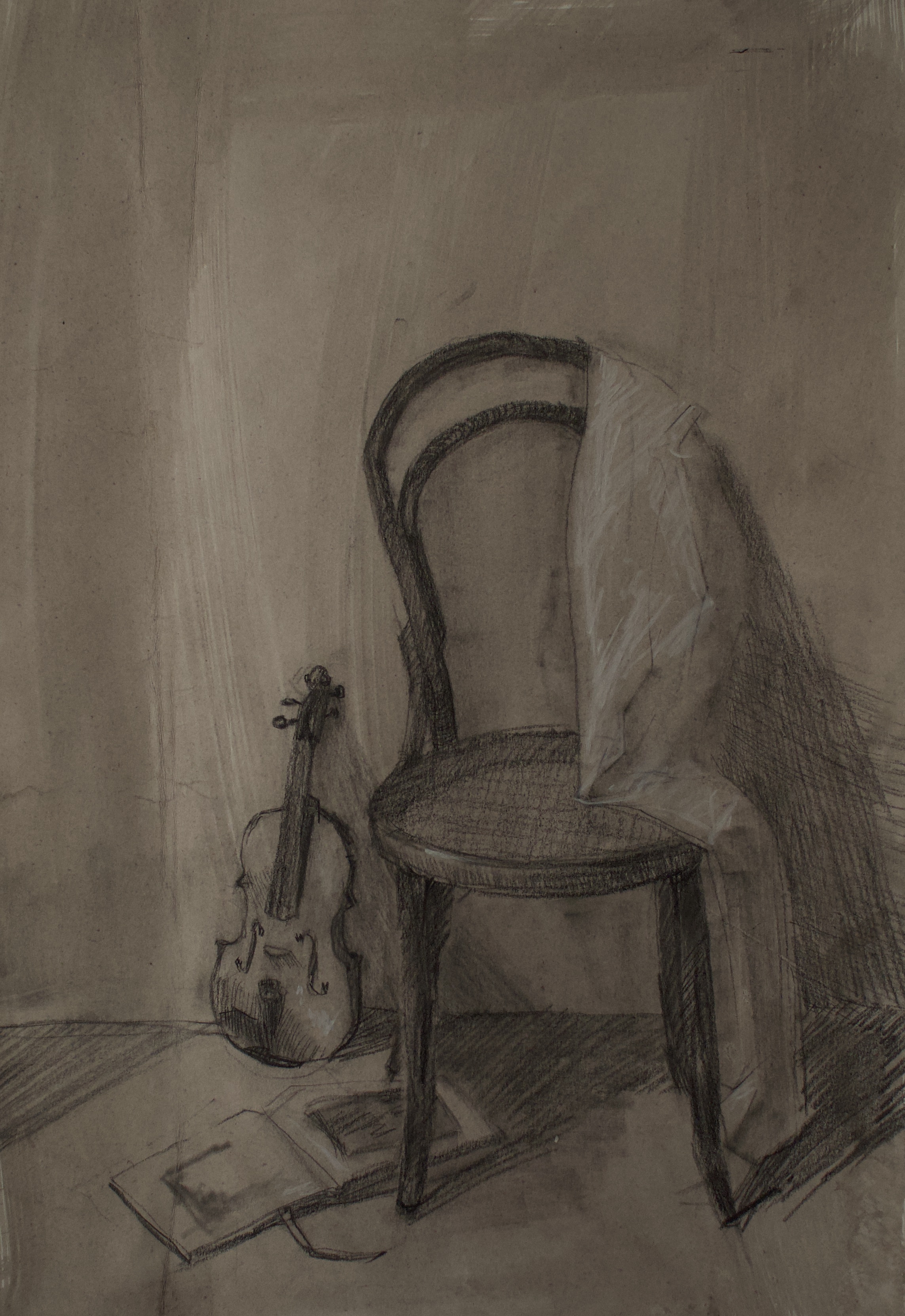 Week 1
Measuring techniques, mass conceptions, plane changes, blocking forms
Week 2
Hatching – direction of lines, how and where to cross the lines, emphasising volume with contour lines.
Week 3
Graining – rough versus smooth marks, atmosphere and soft edges
Week 4
Stumping – soft transitions, base tone for shadows, combining stumping and hatching
Week 5
Toned paper – light
Using toned paper to render form more efficiently, highlights and their effect on rendering of texture
Week 6
Toned paper – dark
The role of white chalk, setting up a mood, the dominant tone in a drawing and how it affects the focal point
Week 7
Red chalk
Properties of red chalk, using the hue shift to add colour complexity
Week 8 and Week 9
Students select their own subject and choose ground colour, drawing media and methods of execution to best suit the subject and aims of the drawing.

Online classical drawing techniques – morning session
Online classical drawing techniques – afternoon session